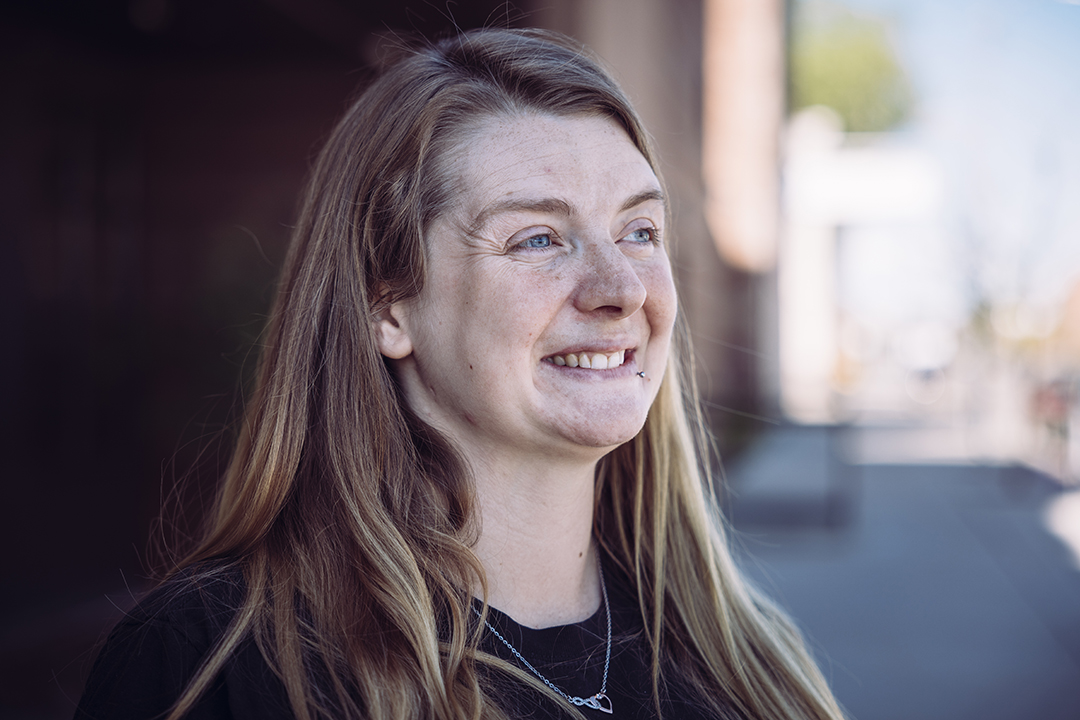 10 Nov

Meet Cyra

The best Christmas gift there is…

Cyra and her children have a new life, thanks to you!

Cyra was raised in a military family and broken home. After her parents' divorce, her mom's attention turned elsewhere while her father, a heavy drinker, remarried and became busy with his new life. "I was shuffled between households and discovered I'd get more attention by being 'bad' than good," she recalls.

Out on her own, she searched for love, but gave of herself time and time again to men who were emotionally unavailable. "I thought having children would create a bond, but it never did." To soothe her heartbreak, Cyra turned to drugs, and soon she was at risk of losing custody of her children.

Struggling with homelessness while trying to hold onto her kids, she wanted to change but didn't know how. "I surrounded myself with bad influences."

When she found out she was pregnant with her son, she knew it was finally time to put her shame to the side. She made a call to Great Falls Rescue Mission, and that's when everything began to change for Cyra.

"The staff at the Women's Shelter welcomed me with open arms," she shares, smiling. "They prayed with me – I felt hopeful and safe, right away."

Cyra completed the shelter program, then moved into our discipleship program. By the time she gave birth, she had a completely different outlook on parenting. "I'd lost what was comfortable – my old lifestyle – but I gained a son. And through Jesus, I even found the fatherly love I'd been missing."

"Where I am, where I've been, and where I'm going are all orchestrated by the Lord." 

Thanks to what she's learned through our classes and counseling, Cyra has been reunited with her children. She's thriving, giving back to the Mission by leading Bible study, working with youth, and serving as a Team Lead. She hopes to become a supervisor here in the future. "I want to help others in the same way I was helped."

Cyra is excited to celebrate the restored hope she has been given this Christmas – and wants YOU to know just how grateful she is. "Being here, I've learned what God's love is all about, and it's perfect!"

To read our current issue of The Beacon, click here.
Help other people like Cyra…
Her story of hope and healing is inspiring. Our long-term recovery programs exist to help other men and women find healing. Will you provide this help to others?
DONATE TODAY!