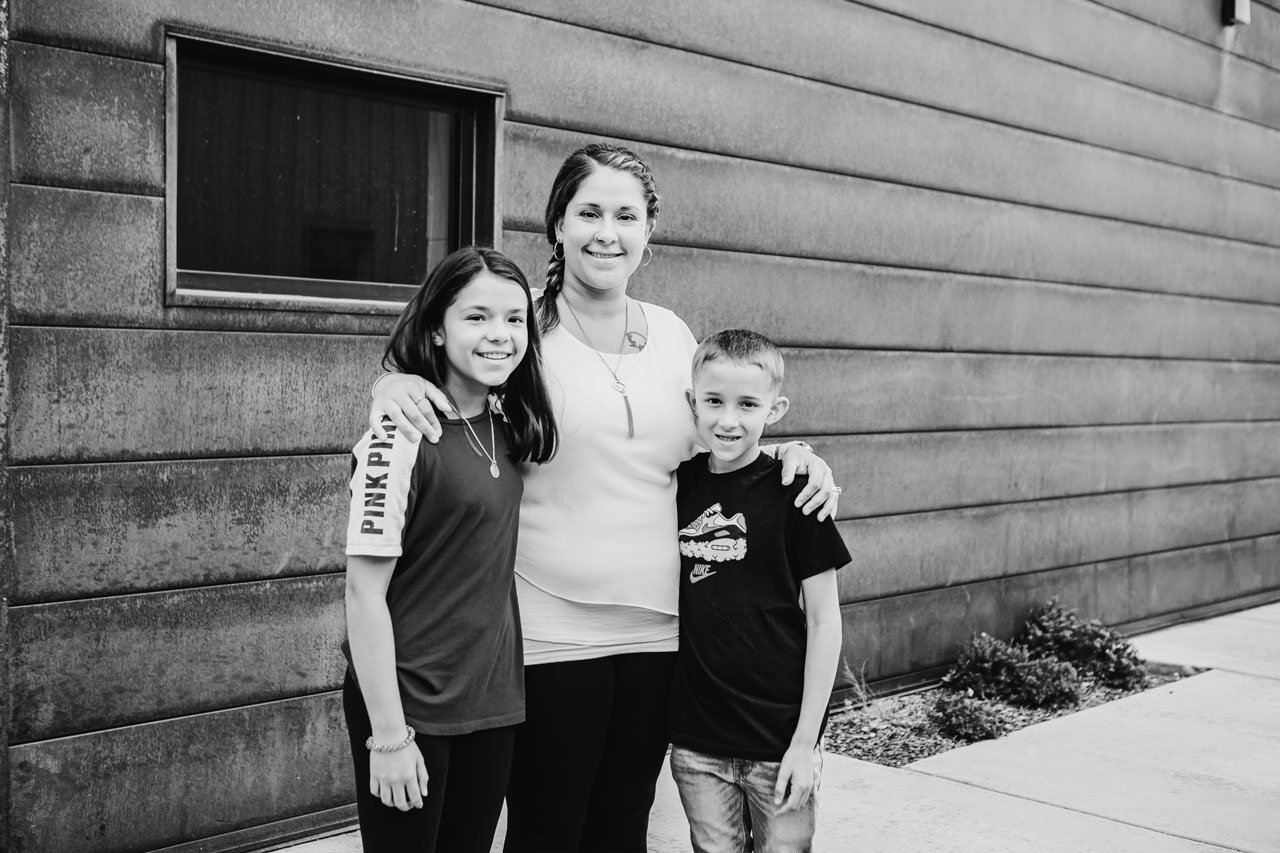 25 Feb

Meet Alyssa
Alyssa is celebrating new life this Easter! Thank you for touching her life with hope.
"I wanted to be sober and be a mom again…"
Alyssa knew something wasn't right. She and her husband had struggled with addiction to meth, but this time it was different. She couldn't stay awake. "I thought I was going to die that night," Alyssa says.
Alyssa and her husband had desperately tried to protect their two kids from their addiction. It was painful to leave the kids with her mom when they were using meth, but they didn't want to risk them being taken by the Department of Family Services. Life got even harder when they lost their home and lived in their car for six months.
When Alyssa and her husband decided to turn their lives around, they knew they needed help. That's why they moved into Great Falls Rescue Mission.
"We lived there for a year. Now, my kids are happier. They always tell me how proud they are," Alyssa explains.
"I wanted a relationship with God, I wanted to be sober and I wanted to be a mom again."
Alyssa also got treatment for depression and bipolar disorder. She found a relationship with God, as did her husband and daughter.
"I started the Mission's Discipleship Program, then we started going to church. Now we are in our Bible every day. We pray all throughout the day. We give everything to Him," she says.
Alyssa explains that the Mission also taught her family the importance of structure and responsibility. Before, her kids didn't have a bedtime or any chores. Now, they have rules and a schedule.
"I'm so much happier," Alyssa says. "I don't worry like I used to. I just go through my days, and I know God has me. I don't have to struggle."
Alyssa is grateful for everything the Mission has done for her and her family. When no one else was willing to help, she was welcomed into the Mission with food and shelter, without judgment. And that's what allowed her to get back on her feet.
Your generous support has filled Alyssa's life with love, encouragement, and most of all, hope this Easter season.
"I'm proud of myself. If it wasn't for this place, I know I wouldn't be where I am today. It changed my life completely."
To read our current issue of The Beacon, click here.
Help other people like Alyssa…
Alyssa's story of hope and healing is inspiring. Our long-term recovery programs exist to help other men and women find healing. Will you provide this help to others?
DONATE TODAY!