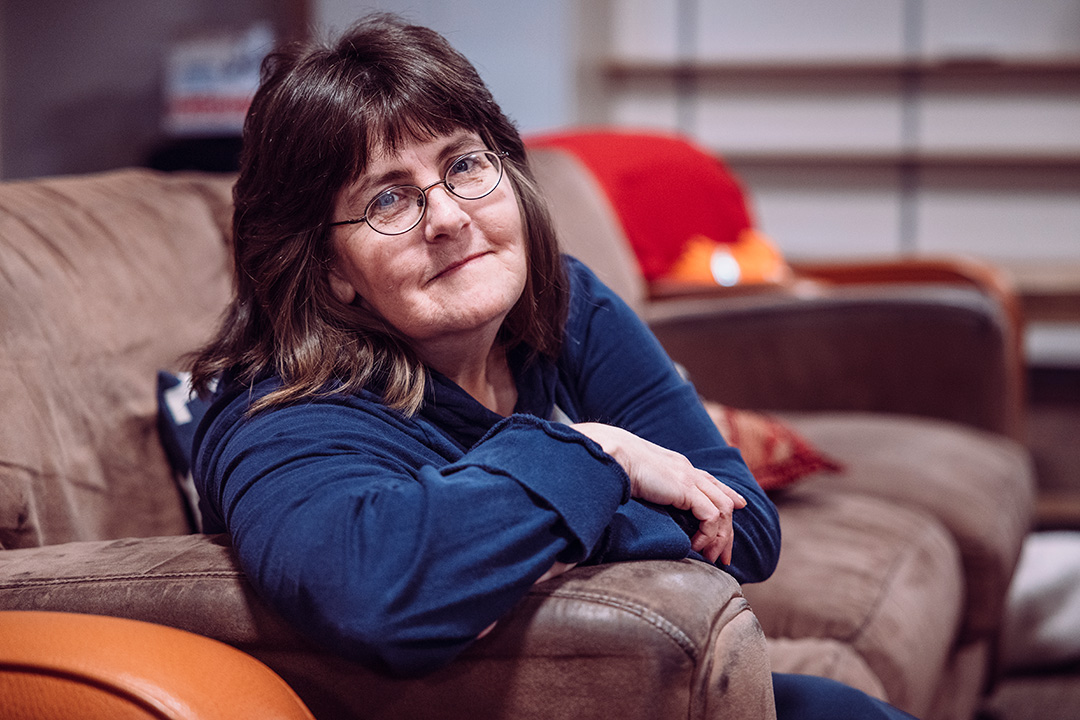 13 Oct

Meet April
Thanks to you… – April has HOPE this Christmas!
From her first vivid memories at age 7, April's life was filled with chaos, dysfunction and neglect.
"My parents divorced and my dad remarried. My sister stayed with mom and my brother went with dad and I was dragged from one family member to another. I didn't have any parental guidance – I felt like I was on my own."
With little attention or positive direction from adults who should have been caring for her, she began to mimic their actions instead: abusing alcohol and marijuana and pursuing unhealthy relationships.
"They would bring men and women home and I thought that was okay – I thought that was how you were supposed to be loved."
As she grew older, her misguided beliefs and search for affirmation led her down a painful path. She gave birth to three children from different fathers who abandoned their responsibilities. April was unable to provide for her little ones on her own, and they were removed from her custody.
The loss left April devastated, and she spiraled further downhill until she found herself in dangerous surroundings. Fearing for her life but with nowhere to go, she came to the Mission… and asked for our help to change her life.
"I was at my lowest point and I thought, 'Wow, I can't do this any more. Something's gotta give.'"
April soon felt comfortable in our faith-based environment, surrounded by people genuinely concerned about her spiritual, emotional and physical well-being – something she'd never experienced.
She embraced our Bible-based curriculum – life-skills training, work therapy and Christ-centered counseling – where she learned to trust the Lord and acquired a new outlook on life.
"Regardless of the circumstances that brought you here, what matters is the outcome – what you put into it and what you are given by God."
Helping in our kitchen and at the front desk, she found she enjoyed serving others and was skilled at providing comfort and encouragement. Her goal is to seek a counseling role so she can bring God's life-transforming love to others struggling with insecurity, addiction and chaos.
April has hope this Christmas – and she wants to thank YOU for supporting her journey toward a new life. "I used to see myself as horrible, unworthy, lonely, depressed, ugly. Now I know that I am beautiful, I am helpful, I am worthy, I am loved."
To read our current issue of The Beacon, click here.
Help other people like April…
Her story of hope and healing is inspiring. Our long-term recovery programs exist to help other men and women find healing. Will you provide this help to others?
DONATE TODAY!