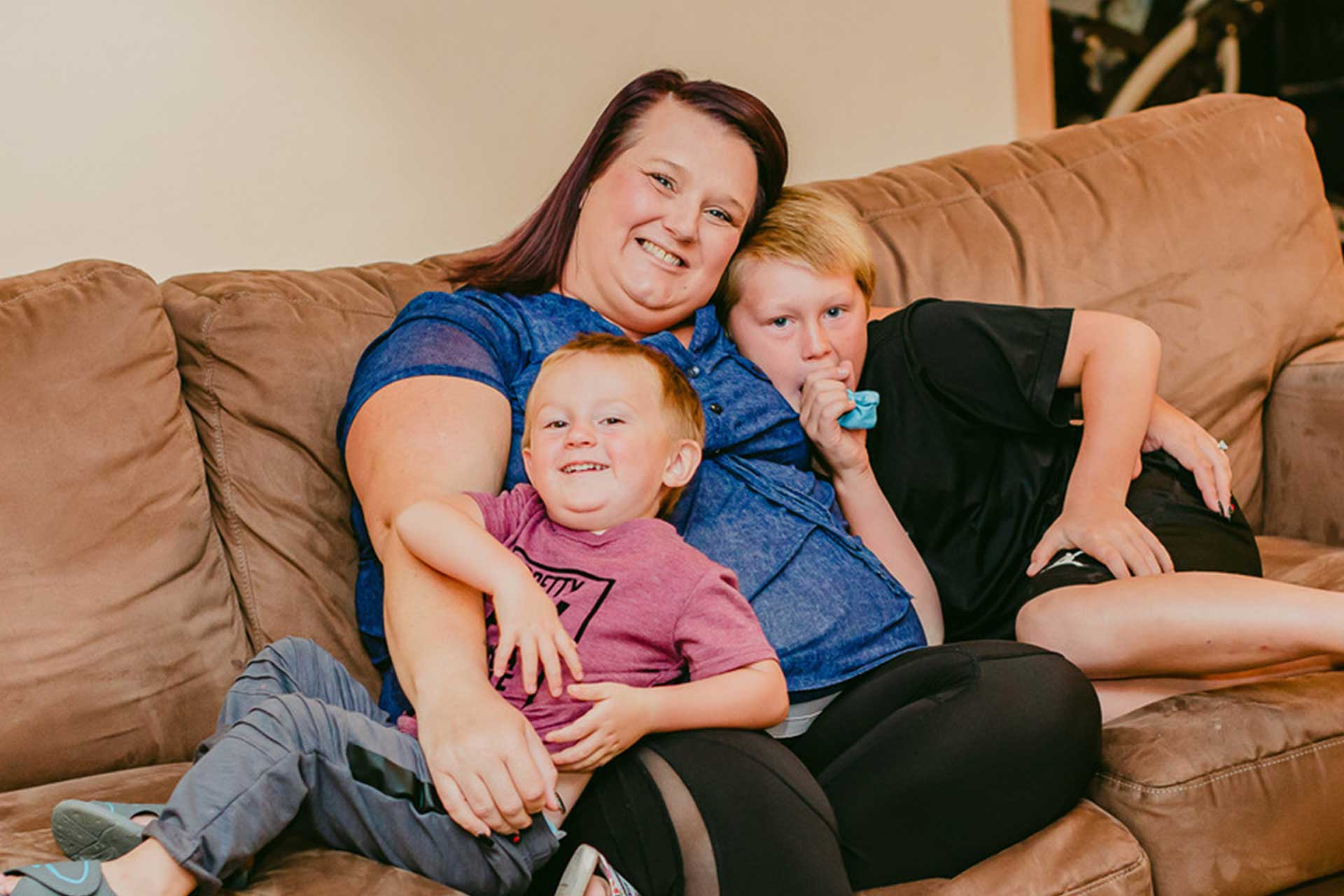 22 Apr

Meet Breanne
Breanne Is Celebrating Hope!
Your support brings hope to the hurting this Easter.
"Without this place, I don't know where I'd be. But now I have a purpose."
As a teen, Breanne's dad was deployed in the military and her mom worked a lot, so she was often left caring for her younger brother. Looking for an outlet for her feelings of anxiety and abandonment, she turned to drugs.
"I felt out of place in every aspect of my life. I didn't know how to express my feelings, so I stuffed them."
Her drug use soon became an addiction, and Breanne ended up dropping out of high school. The bad decisions continued when she entered an abusive relationship. Scared and trapped, she was unable to keep a job or provide a stable home for her two young sons.
The turning point came when she went to jail for having drugs in front of her kids. "I was in the depths of my addiction… a hollow shell of nothing. I lost my kids and was on a very, very dark path." By God's grace she got clean and sober in jail, and was determined to make a better life.
The day she walked into Great Falls Rescue Mission, everything changed for Breanne. "I knew there was something missing," she says. "I just didn't know what."
"I have no control over my life now and I'm ok with that… anything and everything that comes my way, I give to God."
Breanne and her sons came to our Cameron Family Center looking for a new start. Her healing began when she surrendered her life to the Lord. "The discipleship program for me was a way to grow with God – as a mother and as a family. Get the stability that my kids needed and become the woman and mom that my kids deserve."
She no longer feels alone or abandoned – today she has the peace and joy that comes from knowing God. Her children have found healing as well, and they love the comfort, stability and joy they have found at the Mission.
"I lean on God for every aspect of my life, especially when it comes to my kids. Now I have purpose."
Today, she serves as a Team Lead here at the Mission, sharing from her experiences to help other women and families. This transition period will prepare her for what lies ahead as the Lord directs her steps.
Thanks to the blessing of your support, Breanne is celebrating Easter as a new creation in Christ. "Since coming to the Mission, I have found myself as a daughter of Christ. I actually have a life to live for now."
To read our Easter 2021 issue of The Beacon, click here.
Help other people like Breanne…
Breanne's story of hope and healing is inspiring. Our long-term recovery programs exist to help other men and women find healing. Will you provide this help to others?
DONATE TODAY!