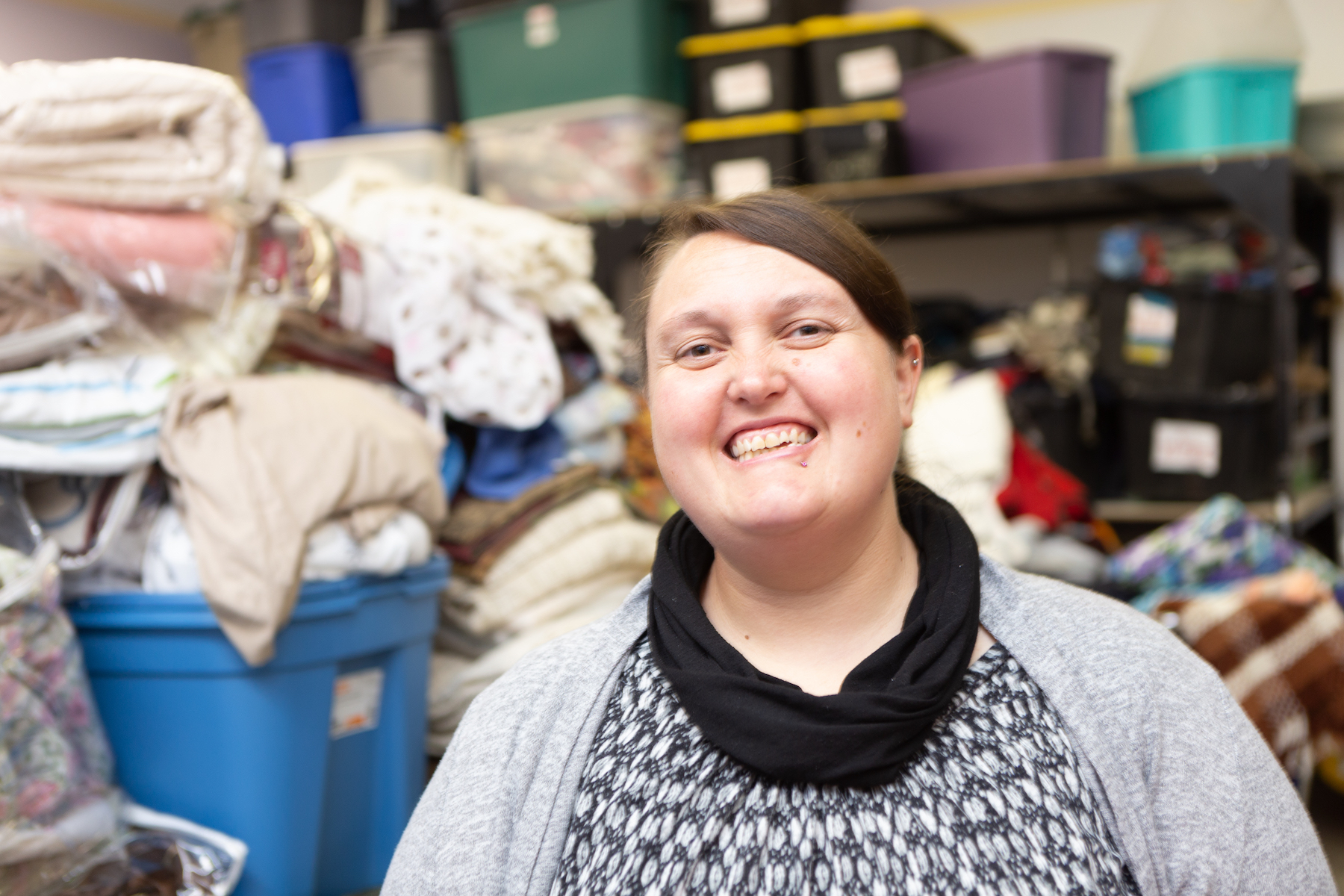 13 Sep

Meet Cristy
Grateful through it all: Cristy is especially thankful for YOU!
"I have goals and a future now."
The loving mother of three precious children, Cristy's first priority was to provide them a stable home and meet their every need. But her challenges were unrelenting.
Dysfunctional adult relationships. Struggles to find and hold a job. Housing issues that resulted in unsuitable living arrangements for her little ones… and sometimes even homelessness.
"My life was spiraling out of control," Cristy says.
After years of facing obstacles at seemingly every turn, she decided to seek help for the sake of her sons and daughter. When they came to our Women's and Families Shelter, wary yet hopeful, we welcomed them through our doors.
"At the time, I felt kind of sad and depressed in a way, too, because I couldn't provide adequate housing over my children's heads. But at the same time, we felt safe and secure here. It was a blessing."
Through partnerships with other agencies, we helped Cristy and her children secure affordable housing. Through work-therapy opportunities in our Thrift Store, we provided the training and tools she needed to build the stable life she longed for.
As Cristy demonstrated her ability to accept responsibility – and a love for working with people – she was hired full-time as head cashier, a position she continues to embrace. "Getting to know the people who come in here and what they're going through, it gives me a sense of being able to help them, because I've struggled too."
Today, not only has the Mission given Cristy renewed hope, it's had a positive impact on her children as well. "They're doing well in school, and to look at their faces and see a smile is just incredible."
As Cristy celebrates this Thanksgiving, she feels deeply thankful for your compassion and support – and how it's given her a fresh start. "I feel like things are really coming together. I have goals and a future."
To read our Fall 2021 issue of The Beacon, click here.
Help other people like Cristy…
Cristy's story of hope and healing is inspiring. Our long-term recovery programs exist to help other men and women find healing. Will you provide this help to others?
DONATE TODAY!