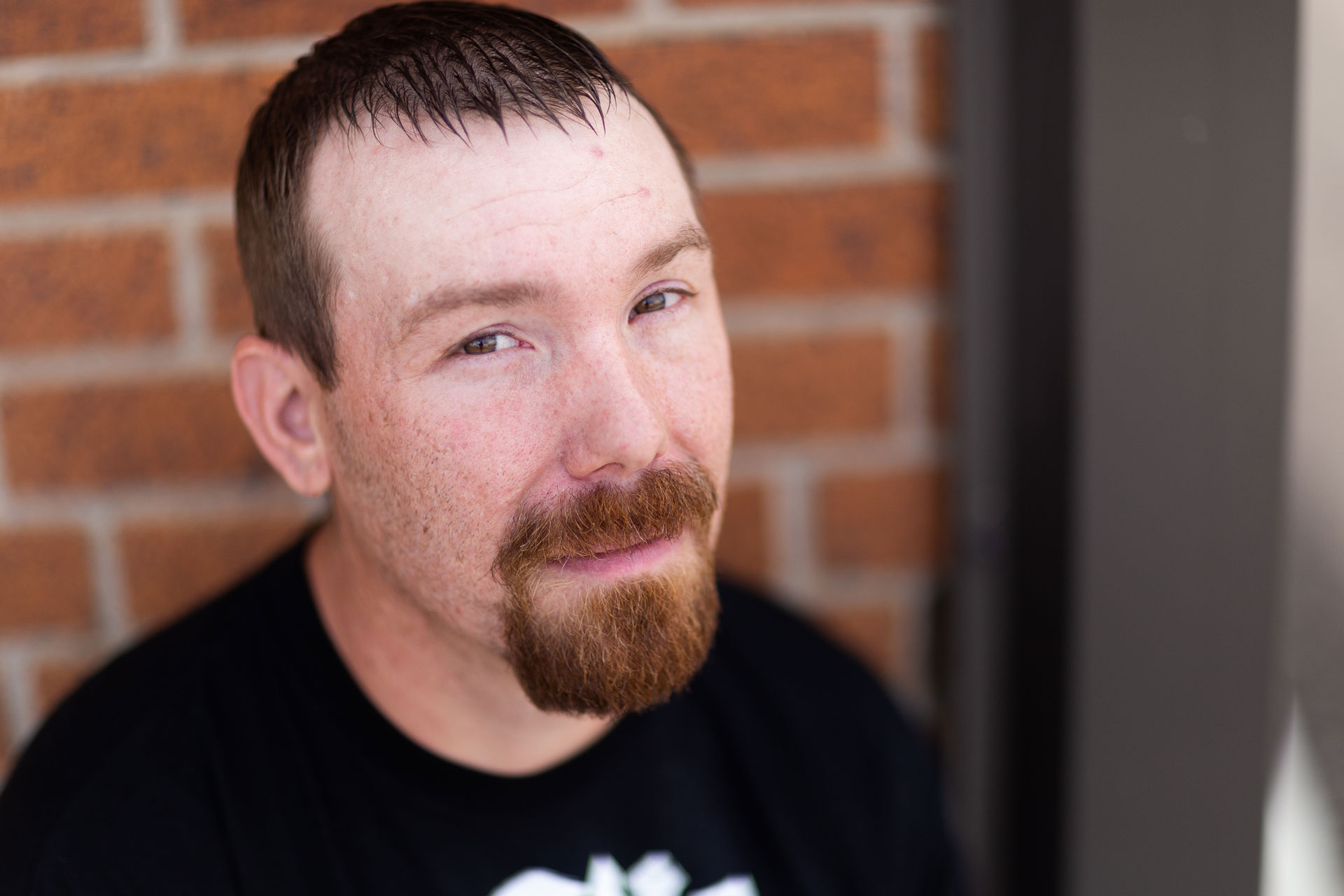 22 Jul

Meet James
"God's shown me there's a better life out there for me."
James grew up in a broken home. His father was an alcoholic, and his parents divorced when James was only two. Growing up without his father left him feeling rejected and lonely, always searching for someone who cared.
Tired of feeling alone, James started drinking as a teen. "When we were hanging out, that's what we did," he says. "At the time, I thought we were just having some fun." But the fun ended when James realized his drinking had become an addiction. By his late teens, he'd dropped out of school and was drinking every day.
"I ruined a lot of relationships. I'd blackout a lot and fight with people that I was close with… they could only take so much." When his marriage ended and he got in trouble with the law, James realized how much his addiction had taken away from him. It was the moment he decided to be a better man and father to his two young children.
When he reconnected with his own father, who is now sober and works here at the Mission, James knew it was the answer to his prayers.
The day he came to Great Falls Rescue Mission, everything changed for James.
"I wanted to get closer to God," he says, smiling. "I knew this was where I needed to be."
"I'd always had that faith that there was a God, but I ran from him and denied him most of my adult life."
James accepted Christ as his Savior, and his faith has grown stronger through chapels and Bible study at the Mission. With the love of his Heavenly Father, James no longer feels he's alone in his life.
He's also discovering grace and healing through the Christian classes and counseling we offer. "I had two kids and a great wife, and I ruined that. Accepting that was a big pill to swallow, but God's given me peace."
While in our recovery program, James earned his GED – and after graduating, he plans to further his education at college. He's looking forward to finding full-time work and a place to live so his kids can visit him regularly.
"My kids and family are really proud of me. They're happy that I've been able to stick with it and do so well. They see a big change."
Because you gave from your heart to help James, his life has been changed by your goodness and God's love forever! "The Mission changed my life, and I know it's changed lots of my brothers' lives, too. It's a great place."
To read our Summer 2020 issue of The Beacon, click here.
Help other people like James…
James' story of hope and healing is inspiring. Our long-term recovery programs exist to help other men and women find healing. Will you provide this help to others?
DONATE TODAY!