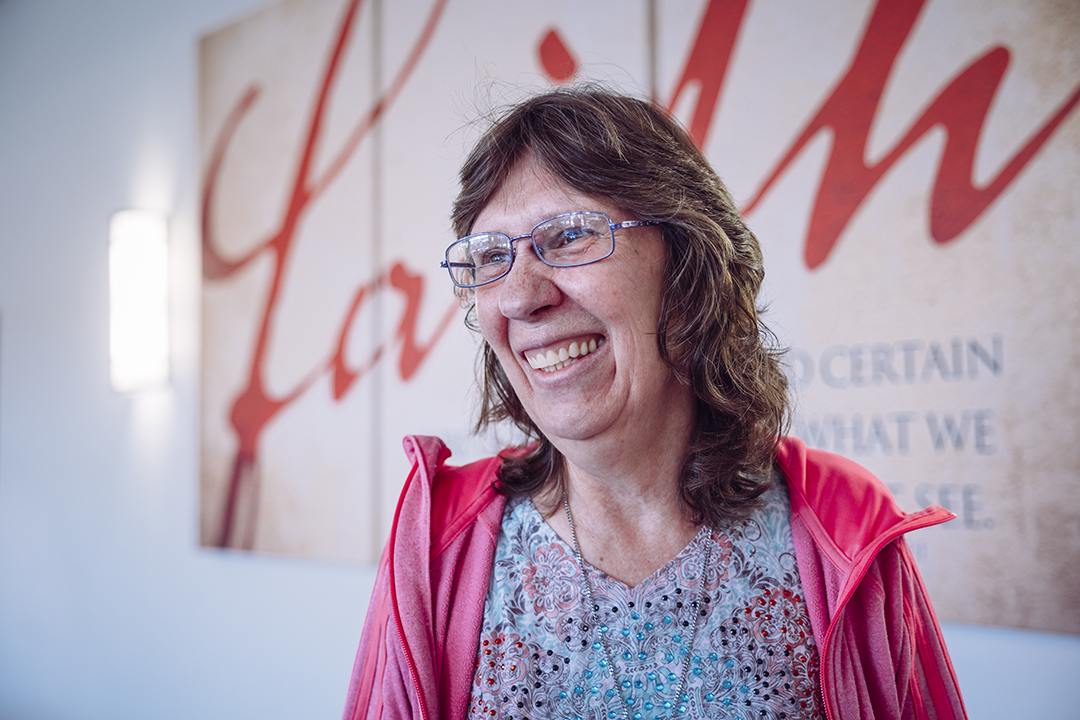 23 Feb

Meet Lisa
Thank you for giving Lisa a new beginning.
Because of you, she has joy in her heart this Easter!
There was a time when Lisa was lost – a time of uncertainty, when her heart felt closed off and her outlook clouded. The world seemed unsafe. That was before the Lord spoke to her, and before she decided to finally listen.
Having grown up with trauma, Lisa gravitated toward abusive relationships in adulthood. She stood by a longtime partner through the worst of circumstances. They read the Bible together, but they also drank together. "I'd go along with him with the drinking, just to stay above water – so I wouldn't be abused," she admits.
When he went to prison, Lisa became a single parent. Because her daughter had also been traumatized, she acted out and even tried to take her own life. The anguish Lisa experienced from that finally became too much. "I was spiritually down to nothing."
That's when God led her to Great Falls Rescue Mission, and everything changed for Lisa.
"The Women's Shelter staff welcomed me, and I felt comfortable for the first time in a long time," she remembers. Within a week, Lisa was an eager participant in the Women's Recovery Program.
"With the Lord back in my life, I have a more open heart."
Through counseling, classes and by being of service to others, she developed a stronger relationship with Christ. "Our kitchen is our biggest ministry," she explains. "I get to share God's love by helping others feel as comfortable as I do."
She was also able to heal from the past abuse. Her mindset came full circle as her outlook was restored to health. "Instead of feeling broken and misled, I began to see myself as a bright light."
These days, she's following a call to leadership by volunteering at her church, has a new job and is looking forward to what God has in store for her.
With Jesus' love in her heart and hope for the future, Lisa is grateful for your support this Easter. "The Mission set me up for success by helping me give control back over to the Lord."
To read our current issue of The Beacon, click here.
Help other people like Lisa…
Her story of hope and healing is inspiring. Our long-term recovery programs exist to help other men and women find healing. Will you provide this help to others?
DONATE TODAY!