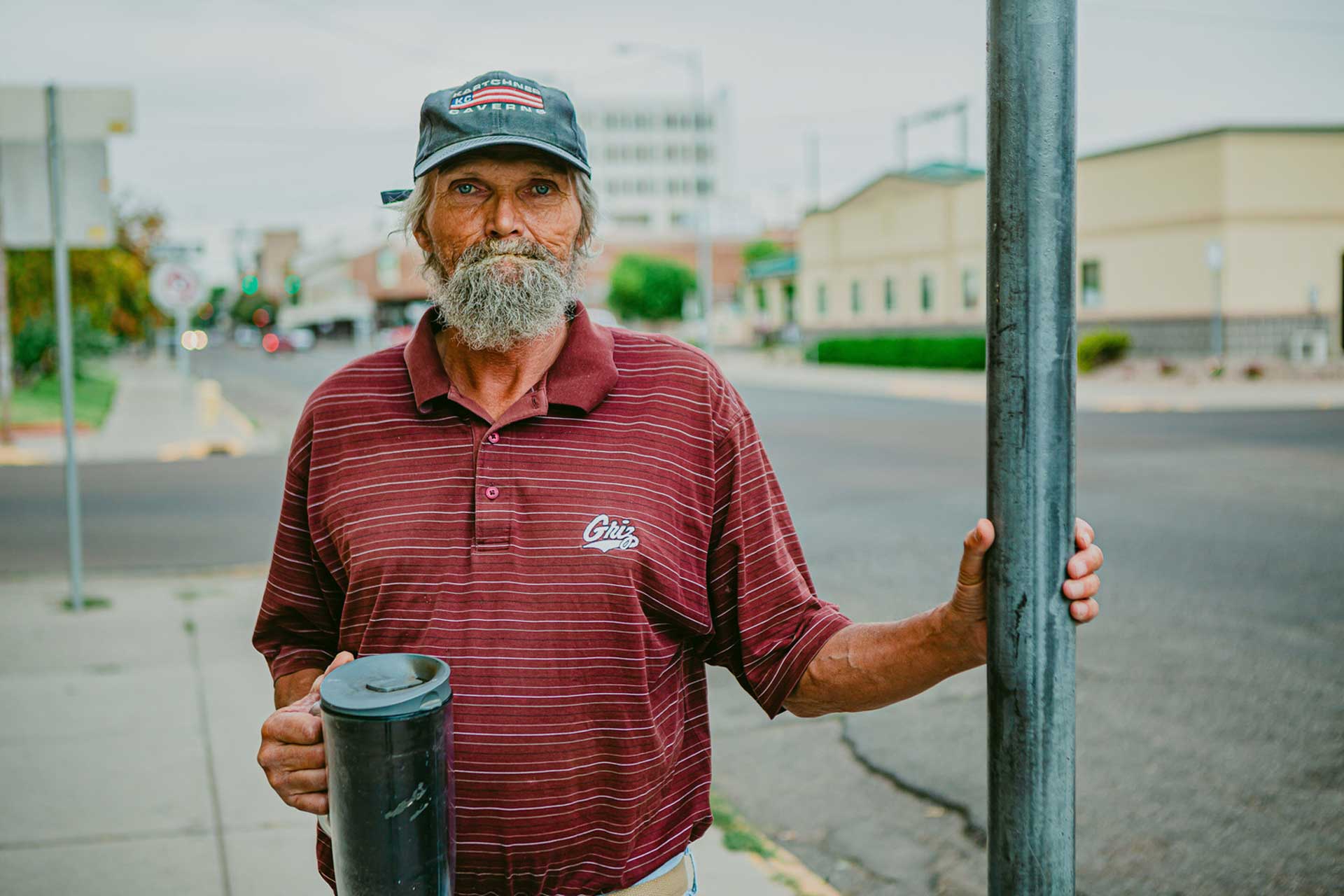 02 Jun

Meet Robert
Your support is giving Robert a second chance and he can't thank you enough!
"I lost everything."
When you meet Robert, you can tell he's had a hard life. He spent years homeless on the streets and struggling to keep jobs, wandering in and out of the Mission for more than a decade.
"They gave me a place to sleep and three meals. A shower every day. It meant a lot to a person who didn't have anything."
But then, last year, something clicked. Robert realized there had to be something better, and asked the Mission for help with his mental health. Doctors were able to diagnose his struggles, and medication is helping him deal with past trauma and find purpose for his life.
"My head's on straight now," Robert says with a bashful grin.
Others have witnessed the remarkable changes in Robert as well. Larry Foose, former Men's Christian Discipleship Supervisor, first remembers meeting Robert back in 2004.
Larry shares, "I'd say Robert was in the darkness for a long time. He finally came out and started to get a sense of direction. That he's more than just a homeless guy and has something to offer. One of the most notable things we've seen is that Robert is getting involved in his recovery. "
Jim McCormick, our Executive Director, echoes that sentiment:
"For quite a while, Robert was uncommunicative to anyone and got into a couple of altercations. One of our people took Robert under his wing, and he's doing better. Robert is still improving his communication skills, but you can tell that he's more at peace. He's much more willing to help do things."
And even more good news – Robert has now secured permanent housing!
Robert is grateful for this second chance in life – and it's all thanks to the love you've shown for a neighbor like him. "I needed help, a place to stay, meals to eat. They're good people to be around."
To read our Summer 2021 issue of The Beacon, click here.
Help other people like Robert…
Robert's story of hope and healing is inspiring. Our long-term recovery programs exist to help other men and women find healing. Will you provide this help to others?
DONATE TODAY!