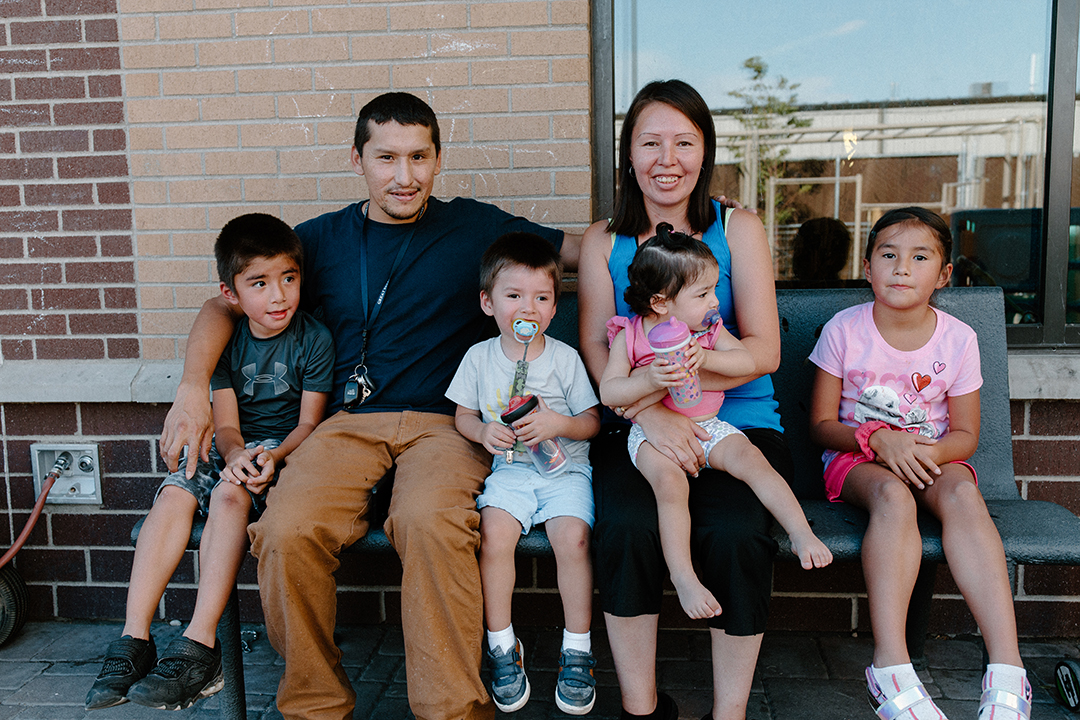 29 Jul

Meet The Wells Family
The Wells Family is so grateful
you have given them new life!
Alden and Amanda were in an impossible situation. They and their four children had moved in with Alden's mother after his dad passed away. They wanted to support her in her time of grief. But they didn't know the decision would put their family at risk. Alden's brother also lived in the home and became physically abusive when he drank alcohol – which was often.
No matter what, the safety of Alden and Amanda's children came first. They didn't have enough money to move again, but they had to get away from the violence – even if it meant becoming homeless. Fortunately, a family member told them about Great Falls Rescue Mission. Alden and Amanda came here looking for a place to stay overnight… they found so much more.
"It's improved our life so much. The Mission brought us closer. It's amazing how happy we are."
The family was welcomed into our Cameron Family Center with open arms. We encouraged them to stay for as long as they needed. They finally felt safe and even enrolled their children in school. But the greatest blessings came when Alden and Amanda decided to join the Mission's discipleship program.
"I'd always had an interest in the Bible, but I'd never dug deep into it," Alden says. "So it was a great opportunity. It was amazing."
Amanda didn't know much about Christianity before the program, but she learned a lot. "It brought me closer to Jesus. I know He's with us all the time," she says. "I never used to pray, but now I pray every day. It's also easier for me to forgive people. I'm more kind-hearted now."
Alden and Amanda found a community at the Cameron Family Center and soon became Resident Advisors. They saved money for a place of their own and now have permanent housing, but they'll always be grateful for the kindness and compassion of loving neighbors like you – and how you have given them safety and stability in their time of need.
Thank you for giving Alden, Amanda and their children peace and hope for the future. "My faith has grown a lot. I used to stress and worry. Now I just trust God's plan," says Alden.
To read our current issue of The Beacon, click here.
Help other people like The Wells Family…
Their story of hope and healing is inspiring. Our long-term recovery programs exist to help other men and women find healing. Will you provide this help to others?
DONATE TODAY!